While there are brands out there with longer histories than Jeep, you'll be hard-pressed to find many that can match Jeep's heritage of rugged high performance.
Originating in the World War 2, the original Jeep MB model became a workhorse for American military forces. Built to take a beating and able to handle a wide array of different of terrains and conditions, it was used in every theater of the conflict by every division of the military. MB models, or "Jeeps" as they became known by the soldiers using them, were likewise shipped to and used by America's allies during the conflict.
After the war ended, the Jeep's creators decided to leverage the now iconic status of their vehicle to produce a civilian lineup. Starting in 1945 the CJ series began to deliver the top-quality performance of Jeep models to the masses. Evolving over the years and adding new models suited to different drivers, the Jeep lineup eventually grew and expanded to the point where it stands today.
A Modern Lineup Rooted in History
Today the Jeep lineup includes an array of vehicles suited for everyone from casual drivers to outdoor adventurers. In every Jeep model, however, you can still find the touches of the past. Compact SUVs like the Jeep Renegade and Jeep Cherokee include trim options that allow them to tap into the same versatility that defined the original Jeep. Meanwhile, larger models like the Jeep Grand Cherokee and Jeep Wrangler deliver powerful performances and designs built to handle just about anything.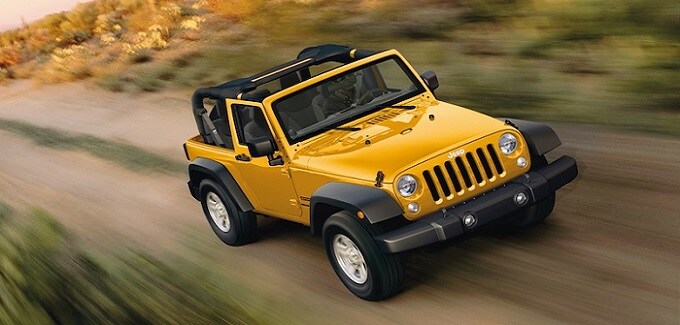 When you drive home in a Jeep, you're not just getting a great SUV. You're getting a vehicle born from a legacy of consistently being the best. To learn more, get in touch with us at All American Chrysler Dodge Jeep Ram in Tamaqua, PA. Our dealership serves customers in Hazleton, Pottsville, Shenandoah, and more. We'd love to show you all the options available in our new vehicle inventory.