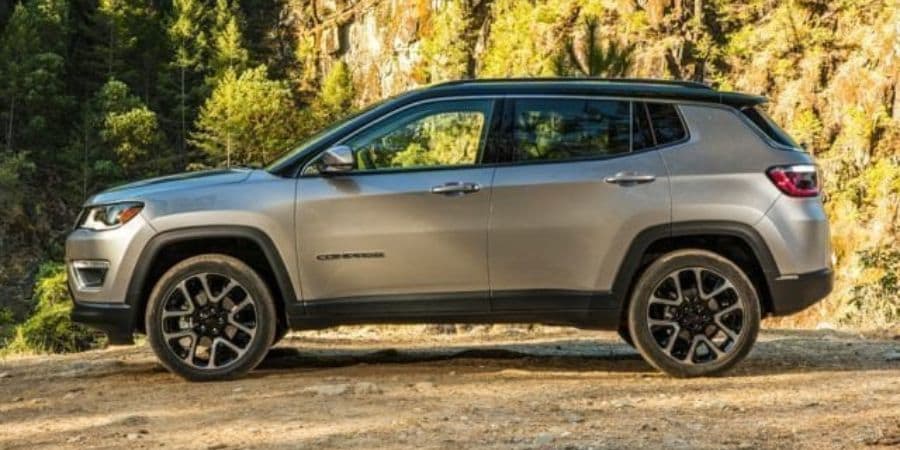 Experience Off-Road Mastery Behind the Wheel of a Jeep SUV
When it comes to owning a vehicle, there are those who are just looking for a daily driver, and then there are those that want to take their drive where others only dare dream. If you're a Tamaqua or Hazleton resident who falls into the latter category, you belong behind the wheel of a Jeep.
Jeep has a long-running reputation of building in an elite off-road capability into every one of their vehicles. A Jeep is for those with a spontaneous sense of adventure, so if you're ready to take your drive to the next level, it's time to come and see us.
Jeep Wrangler
There is no vehicle more synonymous with the sense of adventure than the Jeep Wrangler. It brings you closer to the world around you better than any other off-roader thanks to its removable top, doors, and foldable windshield. When the moment is perfect and muddy, the Wrangler's high-level performance allows it to traverse all types of dust, dirt, and grime every time. And when it comes time to clean up, you can take a hose to both the exterior and the water-resistant interior with no problems.
The Jeep Wrangler comes standard with its trusty 3.6-liter V6 and a six-speed manual transmission. The manual transmission gives Pottsville, and Shenandoah drivers added control over the 285 horsepower and 260 pound-feet of torque that the V6 outputs.
Jeep Grand Cherokee
The Jeep Grand Cherokee is a larger mid-size SUV with a more conventional design. While it may not have the open-air body features of the Wrangler, it more than makes up for it with its ability to be flexible. You can configure the Grand Cherokee to be a daily driver or a high-powered performance SUV. Either way, it is also a capable off-roader like its Wrangler sibling, but it does feature more cargo space and modern features.
Jeep Cherokee
The Jeep Cherokee falls into the same segment as the Wrangler, the compact SUV, but like the mid-size Grand Cherokee, the Cherokee is a conventionally designed SUV with state-of-the-art in-cabin technology. Its infotainment system is as intuitive as they come, featuring a sizeable seven-inch touchscreen, pinch-to-zoom technology, and compatibility with Apple CarPlay and Android Auto.
Jeep Compass
The Jeep Compass is another compact SUV in the Jeep lineup whose strengths lie in its upscale cabin. The Compass is arguably the best daily driver in the Jeep lineup, thanks to a fuel economy of 23 mpg in the city and 32 mpg on the highway. The Compass is an ideal vehicle for long weekend road trips, and it can go off-road when the time is right thanks to the available Selec-Terrain Management System.
Jeep Renegade
The Jeep Renegade is the smallest SUV in the Jeep lineup, clocking in as the brand's only subcompact option. The Renegade may be small, but it easily beats its competitors in terms of off-road capability, and it's unafraid to take on the toughest terrain. Its interior is cleanly designed and packed with the latest technology in its infotainment system.
Jeep Gladiator
In 2020, the Jeep lineup will welcome its first truck since the Jeep Comanche back in 1992. The Jeep Gladiator is setting itself up to be a revolutionary truck, as it features a very similar body design to that of the Wrangler. Its top and doors can be removed, and its windshield can be folded down, which officially makes it the world's first-ever open-air mid-size truck.
Test Drive a Jeep Today
Whenever you're ready, the entire Jeep lineup is available now at All American Jeep Dodge Chrysler. Test drive any or all models to figure out which one is right for you. And once you've made your decision, our expert finance team can connect you with a loan or lease rate that fits perfectly into your budget. Shop our comprehensive inventory of new and used vehicles today.
We look forward to serving you.
Make an Inquiry